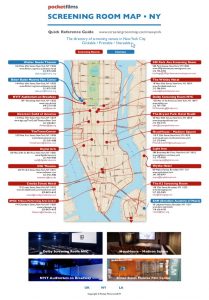 Pocket Films has launched the Quick Reference Guide for NYC screens. This handy interactive PDF lists screening venues available for rentals across New York.
Download the Quick Reference Guide here.
• 18 venue choices and over 50 convenient clickable links for venue web pages and email contacts.
• Print and fold this interactive PDF to form a handy pocket guide.